………………………..
We are absolutely delighted to welcome Claire Staines
of Lothlorien Dog Services, Scotland,
to Yorkshire to run her amazing Predation Workshop.
This is the ONLY Workshop of it's type in the UK.
Delivered by one of the UK's Top Trainers.
Formulated by one of Germany's Top Trainers.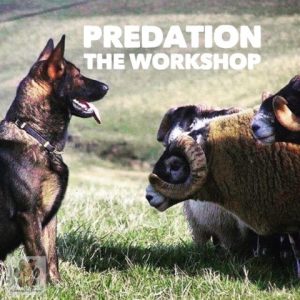 So, what is Predation Substitute Training?
Predation Substitute Training is basically a new way of managing your dog's predatory behaviour.  Is HUNTING your dog's favourite hobby? Instead of spoiling the fun, why not go hunting together! Wouldn't it be awesome if we could find a way to use the huge amount of motivation and pleasure that our dogs find in predation for our training and to intensify our relationship with our dogs? Most conventional training programs aim to interrupt and stop the dog's predatory behaviour, either by a recall or by conditioned pain or fear. Inflicting fear or pain is unethical and the interruption of predatory behaviour by a positively established recall is often not really very successful. The problem common to both methods is that they work against the dog's nature and what they actually want at that moment: to go for a hunt! Predation is an inner need that makes our dogs happy. Completely suppressing it is like putting a lid on a pot with boiling water: It only increases the pressure.
In our workshop we are going to focus on the theory and to then go forward and practice on:
• What is predation, why do dogs love to prey and why is predatory behaviour so hard to interrupt?
• How can we achieve that our dogs stop and control themselves instead of chasing after the game?
• How can we functionally reinforce our dogs by naming and announcing rewards?
• How can we find ways to practice predatory sequences together with our dogs in a controlled and safe environment?
Please note: Wildlife safety is a top priority in this training! It is forbidden to chase wild animals and disturb them. During our workshop we stay on forest and country trails and secure the dogs with a longline all the time.
Handler Places -v- Spectator Only Places
Due to the fact this workshop is the only one of it's type, places are at a premium.  In order to try to include as many people as we can and still provide maximum top level training, we will be offering two types of ticket:
Handler & Dog places (£150 each)  – 6 places available
Spectator Only places (£85 each) – 9 places available
Handler & Dog places are for those people who wish to have their dog in attendance, to physically work with Claire and learn during the session.  Handler and Dog places are ONLY for even-tempered, NON-REACTIVE dogs.  Sadly, with so much new information to take on board in such a limited time frame, you will appreciate that we simply cannot accommodate the added distraction of reactive dogs into the mix.  Spectator Only places are for people who wish to come, observe and learn from Claire without their dog in attendance.
Tea, coffee and biscuits will be provided during the day and at break time and the venue is just a 1 minute walk to a fabulous little country pub, should you prefer to partake of a liquid lunch!
Accommodation:

There are several really nice local pubs in the area, cottages to let and even a Travelodge if that is more your speed.  The Travelodge and some of the pups will take dogs so if you have your furry friend with you, then it's certainly worth while giving one of them a ring.
CLICK FOR GREEN DRAGON
If these rooms are booked up, then a cheap and cheerful option is always the Travelodge, just minutes or so away in South Cave
CLICK FOR TRAVELODGE SOUTH CAVE
This workshop is hosted by Rhodes 2 Safety.  However, ALL profits over and above Claire's fee will go entirely to www.RidgebackRescue.co.uk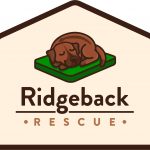 The training will be delivered personally by Claire Staines, Head Trainer & Behaviour Consultant at Lothlorien DTC, Scotland.  Claire is a Full member of the PPGBI. VSPDT. Professional Canine Trainer – accredited. Faculty Adviser & Mentor at the Victoria Stilwell Academy. And she's owned by Ridgebacks.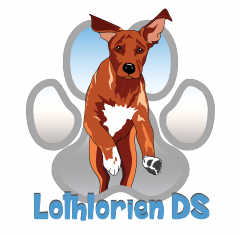 This workshop was devised, written and brought to you in conjunction with Training4Paws, Germany.