About Us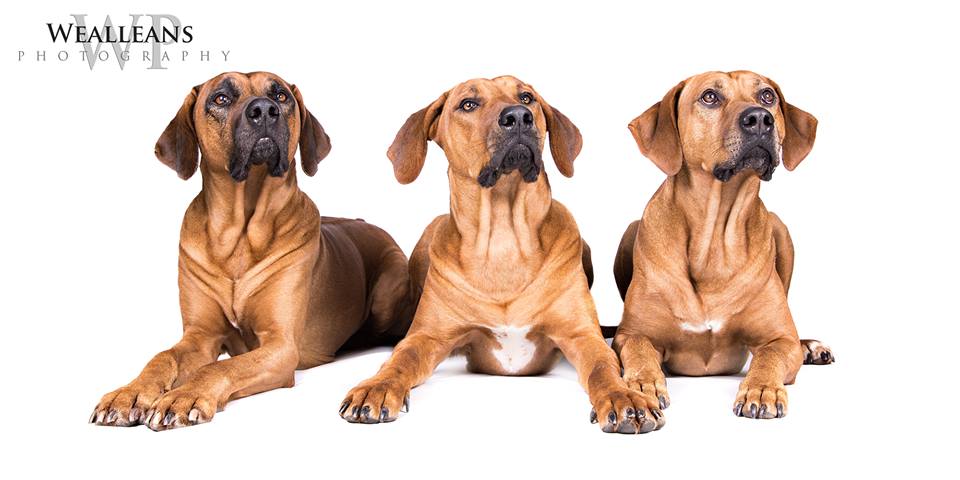 R2S – WHO ARE WE? – Click the link for a short introduction video
Voted the UK's BEST CANINE FIRST AID TRAINING COMPANY at the 2017 Business Excellence Awards, Rhodes 2 Safety is leading the way.

Above is our team of "capable canines" who work with us as demonstration dogs for the canine first aid courses.  All three are male Rhodesian Ridgebacks.  Chi is our youngest and is the son of Axl, our eldest.  Our other boy is Rain and he is very definitely Middle Child!
Our boys are more than just pets, they are part of our family and compete in agility, flyball and breed shows with all three of them having shown and won at Crufts.   We pride ourselves on their fabulous natures, which is incredibly important when they work so closely with members of the public.  They are "bomb-proof" so students need never be afraid of touching them.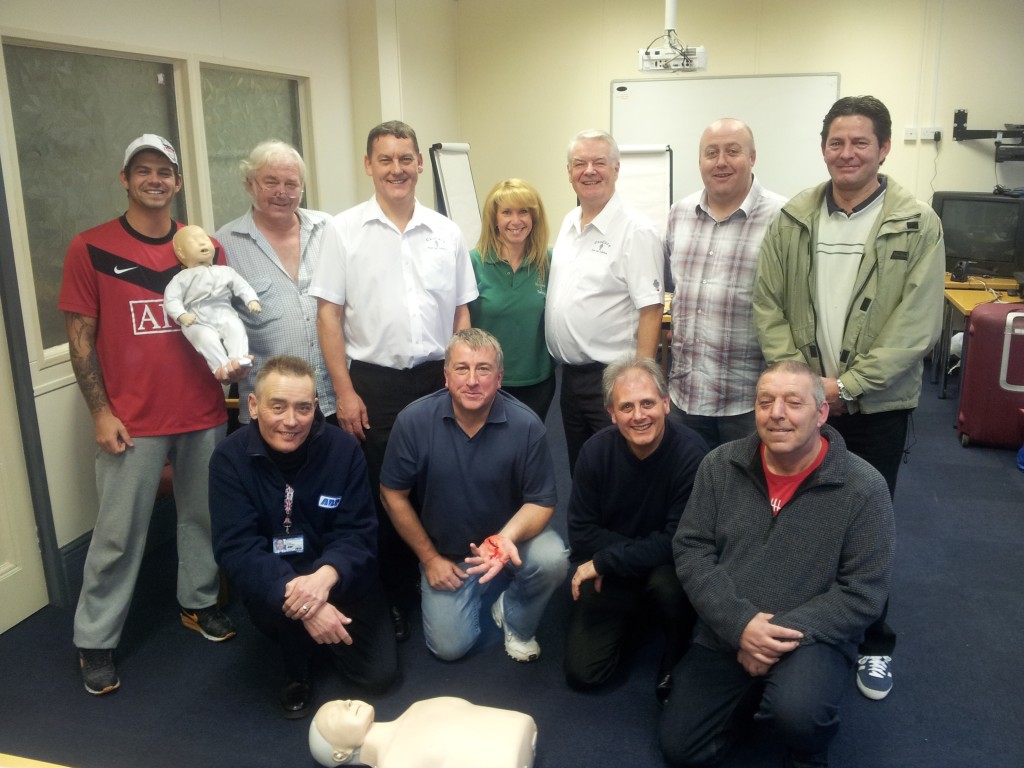 Professional First Aid Training
It's widely accepted that having fun during training provides an anchor for the retention of information. Rhodes 2 Safety First Aid Training courses are lively, entertaining and, more importantly, incredibly successful at getting important safety information across.
Established in 2001 and owned by Kerry Rhodes.
Rhodes 2 Safety provide excellent, competitively priced training on all the necessary HSE approved techniques and practical skills ranging from the treatment of choking, heart attacks, anaphylaxis, diabetes and epilepsy, right through to bandaging, CPR and care of the unconscious casualty with the recovery position.
We even run courses specifically dealing with canine first aid too, if that's what you're looking for!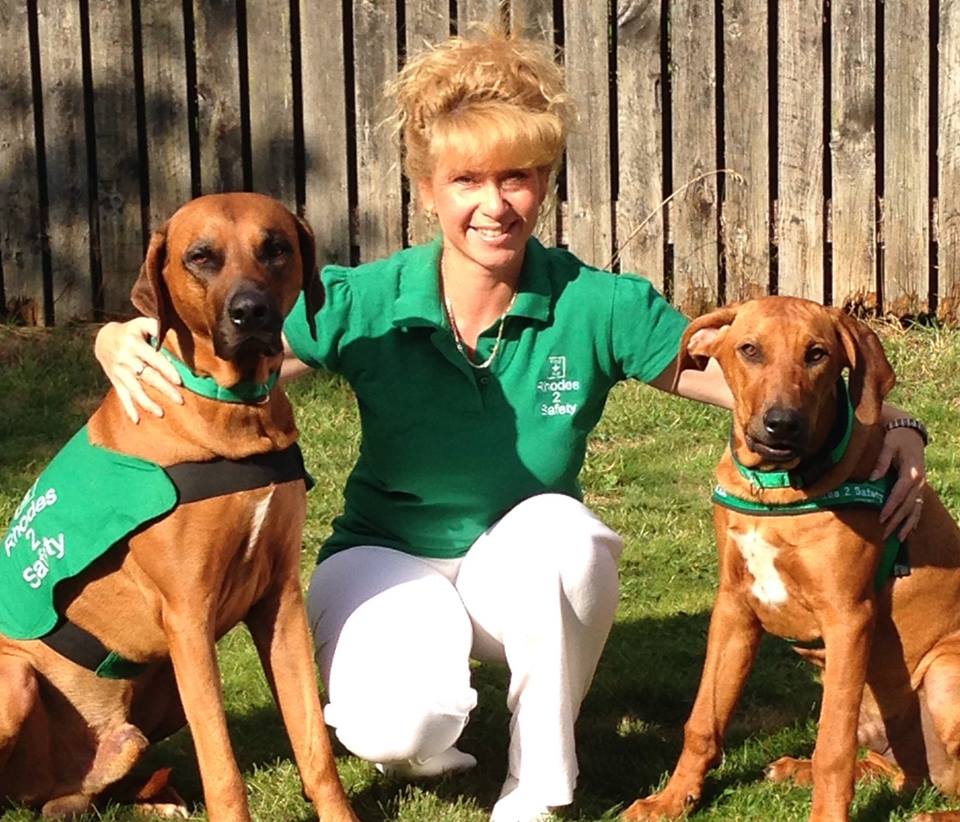 Our friendly, City & Guilds trained Team are willing to deliver HSE-compliant first aid training, at a venue of your choice and our prices are negotiable, based upon your Company's staff requirements and/or numbers.
The trainers delivering our Canine First Aid courses are fully qualified in Advanced Canine First Aid, having studied at the Animal Care College in Ascot, Berkshire.
Our reputation has been built on word of mouth recommendations – the companies who have used us in the past, do so again and again and the feedback we receive from them following our courses is always a joy to read – by all means visit our guest book or try thewww.freeindex.co.uk website where you will be able to access reviews and freedback from pages and pages of happy customers.