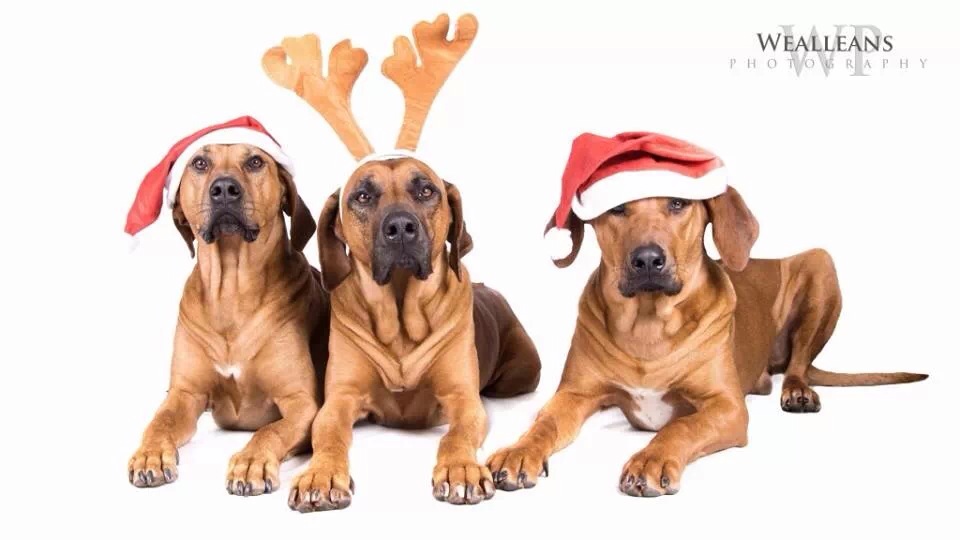 Christmas Considerations: There's lots of great advice, suggestions and reminders floating about on the net and on FB so I thought Id try to group them all together into a bit of a Canine Christmas 101.
Routine:
Please remember that dogs do not celebrate Christmas.  They have no idea why the normal day-to-day running of the house is all upside down.  They have no idea why the kids are giddy, over excited and bouncing off the walls.  They have no idea why 6 million people are visiting their usually quiet home and no idea why they aren't receiving the same level of attention that they usually do.
As much as possible, please try to keep some kind of normal routine for your dog, including going for his usual length of walk (no scrimping just because you have a packed schedule!) He will settle and cope with the chaos a whole lot easier after a nice bit of exercise.
If he is crate trained, make sure he has ready access to his crate or "safe place" where he can retreat from the madness of the day if he needs too – if you have visitors with children, its a good idea to make sure they all know that this is Rover's safe place and if he is in there, he should be left alone.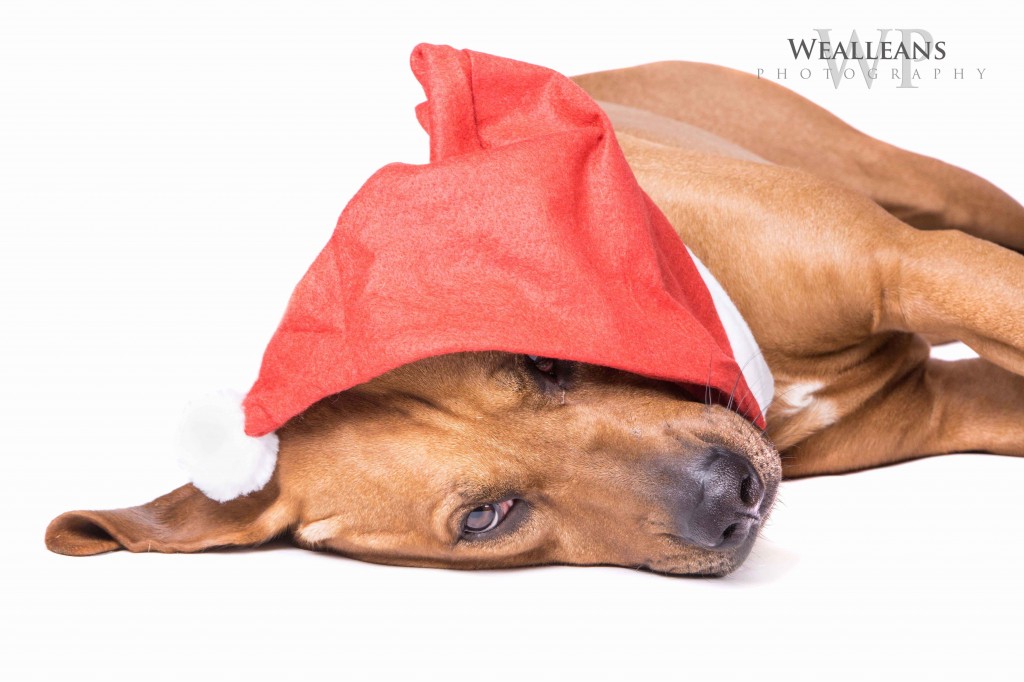 Please feed him his normal food.  As those eyes bore into your head while you indulge in wonderful food all day, stay strong and resist the urge to "treat" him with bits of what you are eating.  While you may think "hey, it's Christmas, why not", remember that he is not used to eating such rich foods and in fact it may well upset his digestive system and I can guarantee you won't feel nearly so festive when you are scrubbing the carpet if he has an unexpected "food escape" accident!  If they do have an upset tummy, check out this blog: Upset Tummy Blog
Not everything we consume over the festive period is good for our dogs and some things are down right dangerous.  Its easy to become distracted so take care where you leave left overs, unsupervised bins and any unguarded "foody" presents.
Foods to avoid include:
Christmas Pudding (the raisins are extremely toxic)
Macadamia Nuts (cause paralysis)
Grapes (toxic)
Garlic (toxic in larger quantities)
Onions (toxic)
Mushrooms (some are positively evil to dogs and cats)
Alcohol (no, its not funny to get your dog drunk!)
Turkey carcass (NEVER allow your dog to eat ANY cooked bones)
Scented candles/soaps (watch out for scented products which smell like food)
Chocolate (Im sure by now we all know this one so watch where the kids leave their selection boxes and make sure any foil covered chocolate decorations are on the higher branches of the tree).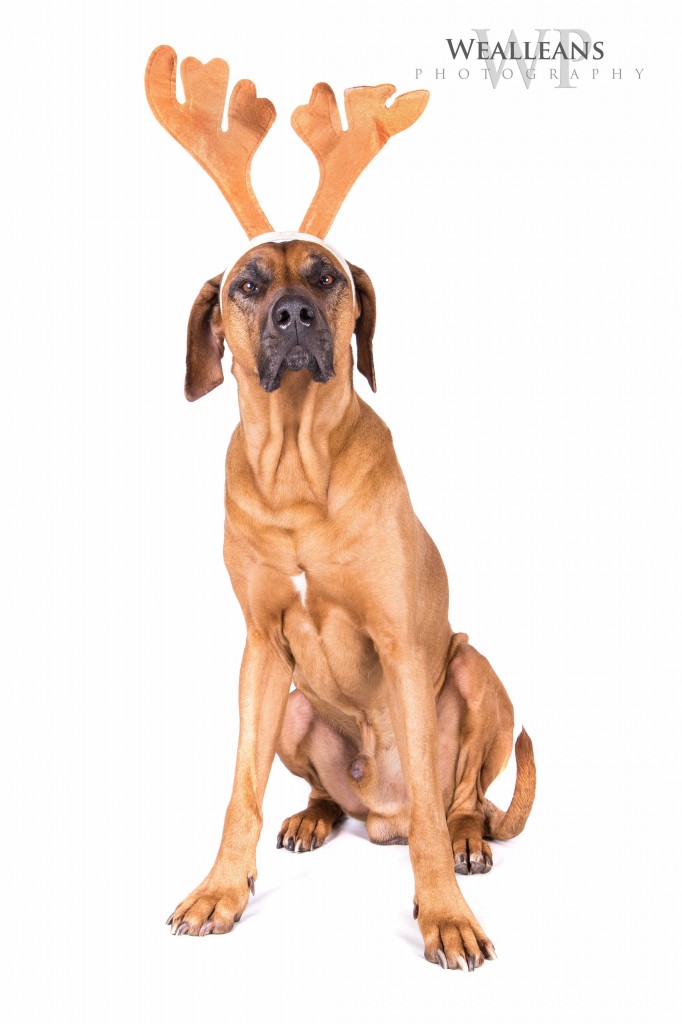 Please make sure you know what to do if your dog does manage to get hold of something undesirable off this list or if he swallows something he shouldn't.  Tips on poisoning and getting your dog to vomit if necessary can be found at the following 2 links:
Eating Stuff They Shouldn't: Eating Stuff They Shouldn't
Poisoning: Poisoning Blog
Weather Tips
We are expecting snow (depending on where you get your weather information!) so please be aware of the dangers of walking on iced lakes/water and take no chances.  If your dog goes through the ice and begins to develop hypothermia, check out this link: Cold Weather Warnings
If they burn their pads on ice, follow this link: Ice Burns to the Pads

Hypothermia Treatment & Recognition: Hypothermia Blog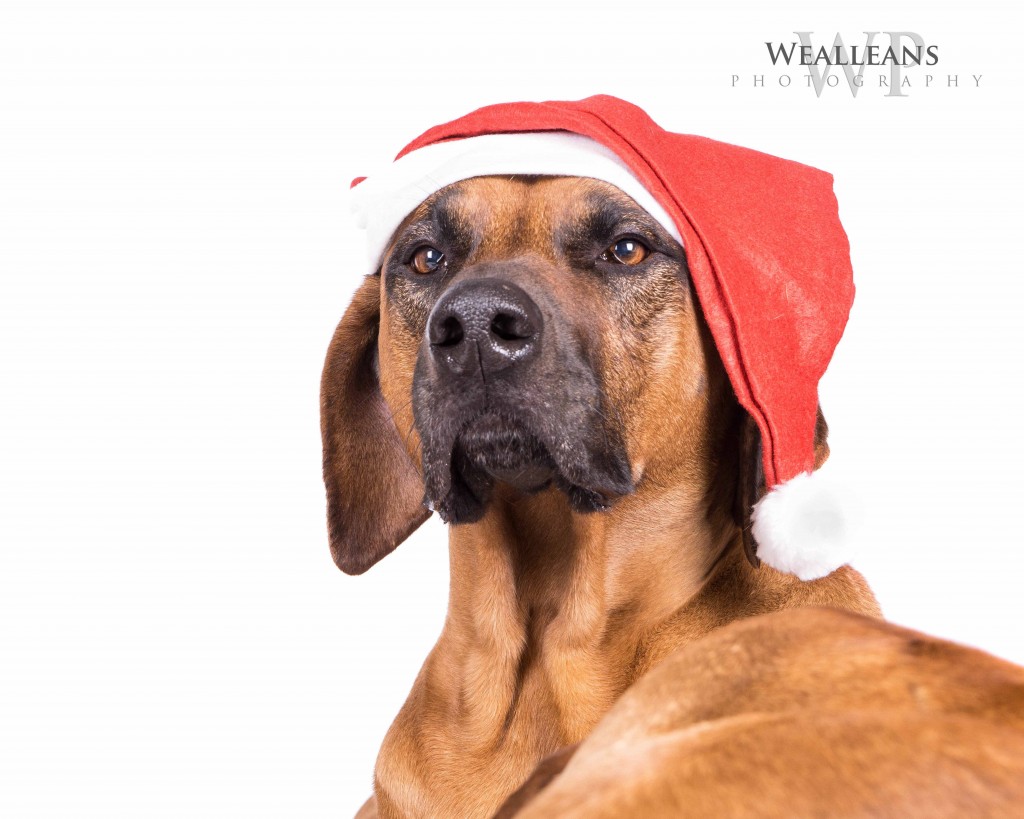 Christmas Tree Safety:
Securely anchor your tree so pets cannot knock it over
Sweep up pine needles to avoid them being eaten
Keep breakable or edible ornaments up high
Keep pets from drinking the tree water as it may have toxic preservatives in it
Keep puppies away from tree lights – no chewing!
Place only safe presents under the tree just in case Rover takes an interest and if the present is from somebody else, please remember to ask them if it is safe to be under your tree – you don't have to spoil the surprise and ask what's in the gift, but knowing if it should be stored elsewhere until the big day could save a whole lot of heart ache.
Professional Safety
Remember to check out the arrangements for your veterinary surgery over the festive holidays.  Clinic times will vary considerably and what may usually be a perfectly normal clinic time may become an emergency call out over Christmas time.  Its a good idea to make sure you have your emergency vet number to hand or the number of the veterinary practice who is covering your usual service.
Finally, may I take this opportunity to thank
all of you for your support
throughout the year.
May I wish you a very
Merry Christmas
and a
wonderful New Year
from Kerry, Mike, Tyler,
RainBob, Dice and Coda xx
Rhodes 2 Safety
The UK's No.1 Canine First Aid Training Company