Health Testing is an important part of being a responsible breeder but it's also a good thing to consider just so you know what could possibly lie ahead for your dog, even if you aren't considering breeding from him/her. Eye testing is just one thing that you may be considering for your dog and if so, this can be done at Crufts Championship Dog Show, by booking an advanced appointment.

The eye testing scheme is run jointly by the BVA (British Veterinary Association), the Kennel Club (KC) and International Sheep Dog Society (ISDS).  The examinations are carried out by BVA appointed eye panellists who will look for evidence of eleven hereditary eye diseases in over 50 different breeds of dog.

So what can you expect if you have your dog's eyes tested?  Well, be assured that this is not a traumatic experience for your dog.  The vet will simply administer a few drops into the eyes which will dilate the pupils.  After a short while, the dog will be taken into a darkened room so that the back part of the eye can be viewed – a little like the optician will do when you go to have your eyes checked.  The test is very quick and takes perhaps just 5 minutes or so.

It is worth mentioning that you will need to keep the dog out of bright light for some time after the test has been performed.  Because the pupils are dilated for the purposes of the test, until they return to their normal size the bright lights will be quite uncomfortable for them.  If you can imagine how it feels for you when you turn on the light in your bedroom after you have been in the dark for a long time, you will get an idea how important this part is.  If possible, it is perhaps advisable to wait until AFTER JUDGING before you undertake the test with your dog – not least because he will likely still look like a Bush-baby otherwise!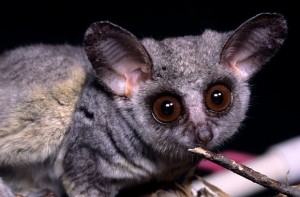 N.B.    If your dog requires glaucoma testing, please ensure that this is done BEFORE any eye drops are administered to your dog's eyes, as it can affect the results.
The Kennel Club and BVA are pleased to support subsidised Eye testing, under the BVA/KC/ISDS Eye Scheme, at Crufts 2016.  There will be up to 50 appointments available each day at a reduced cost of £20.00 inc VAT (the normal group rate is £38.00 inc VAT representing a discount of 48% per test)
All eye testing will be conducted in the Veterinary Centre located in Hall 2
To take advantage of the eye tests appointments, you must book in advance via the BVA/KC Canine Health Schemes team at BVA on 020 7908 6380
 between 9.30 am and 4.30 pm only). Appointments will be booked on a first come first served basis and payment must be made at the time of booking.