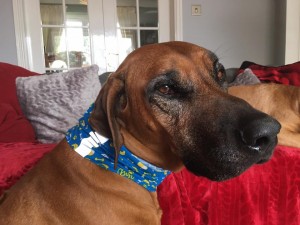 We are Super Excited to now be able to stock "Dog Buff" at £10 each (plus p&p)  Available in two sizes: S/M or M/L ……. but it's not just cool and trendy – oh no! There are hidden depths to a Dog Buff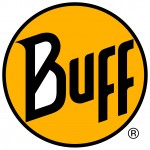 I know many of us dog-walkers already own a Buff to keep our necks cool and stop the drafts getting in on a hike, but now you can buy one for your furry friend too.  Designed to protect your pup from the elements, Dog Buff can be soaked in cold water before and during your walk to help cool your dog on a hot day and protect the base of the neck.
When it's cold, Buff helps your dog keep that little bit warmer and although favourite ways to wear include the standard neck warmer and balaclava to keep the ears warm as shown below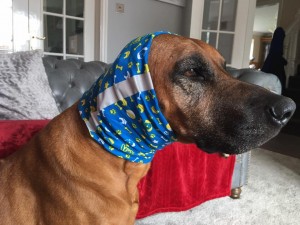 we also recommend it as an on-the-spot impromptu muzzle should you need to protect yourself from your dog's teeth if you have to move him when he has been injured.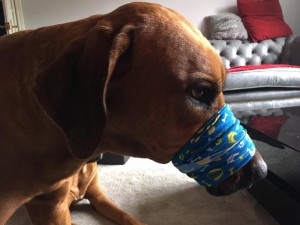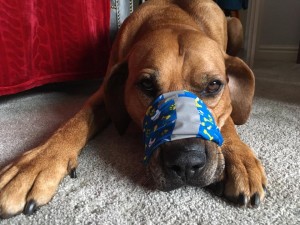 It can also be used as a really good way of keeping flapping ears by the side of the head if it's super windy, or while waiting for them to heal if a split ear tip injury has arisen.   The best way to apply it for keeping ears still is to start with it at the neck level, inside out, so that the top edge is at the height you are going to have it once it is up and in place.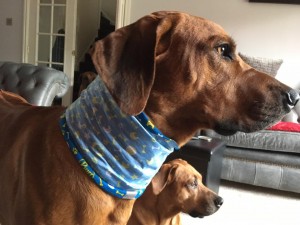 Next, flip the bottom edge up on top of the head and tuck in the ears.  Doing it this way creates more of a pocket for the ears to sit in rather than simply slotting the Buff over the head and hoping it stays in place.  The pocket makes it stay put much more effectively and is less likely to slip.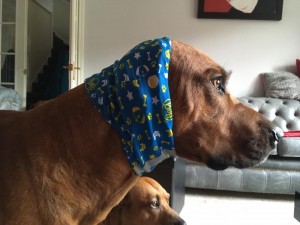 This new Buff for your best friend is made from 100% Microfibre and has a unique 3M Scotchlite™ reflective strip so you (and others) can see your pup on evening or night walks and will illuminate in the beam of approaching vehicle headlights (can be seen up to 492 ft away)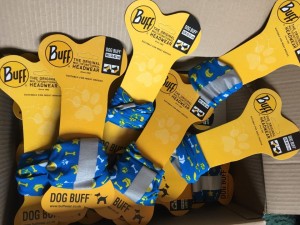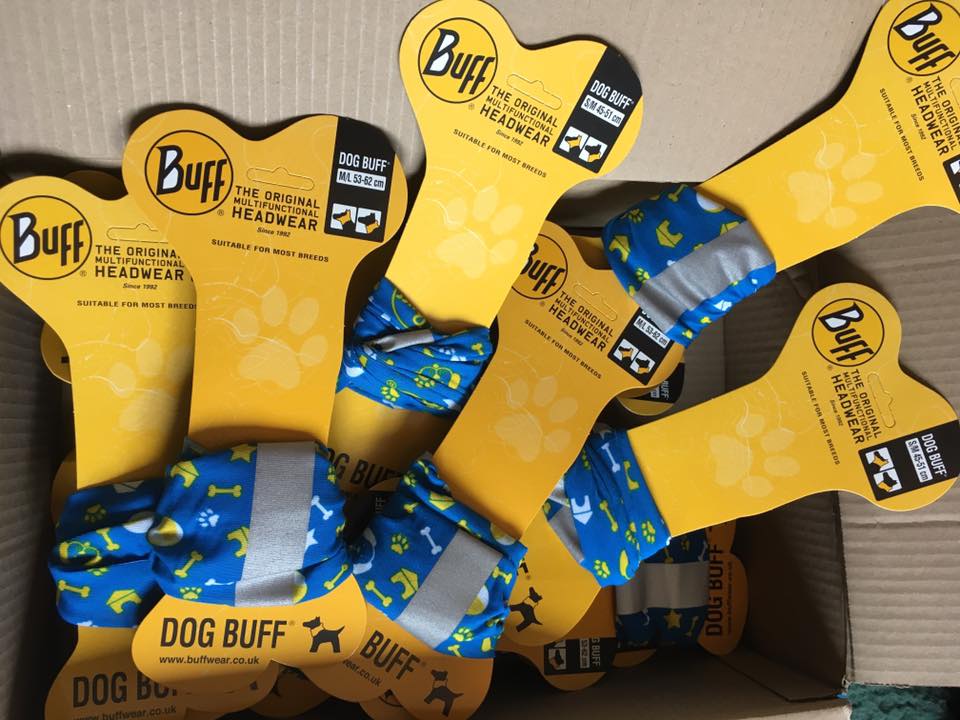 Multifunctional — can be worn as a gentle collar, guide/leash, sweater, cooler, hood, bandana, ear snood, muzzle etc.
100% seamless
Polygiene® Active Odor Control – Permanent effect, lasts the lifetime of the garment.
Environmentally friendly application.
Moisture-wicking
Thermal protection from cold & wind
2-way lateral stretch

Care Instructions

:
Hand or machine wash in warm water with mild soap
Do not use fabric softeners
Do not bleach
Do not machine dry
Do not iron