Today is Axl's 9th birthday.
Still going strong and fit as a butcher's dog (who, incidentally, I bet he wishes he was!)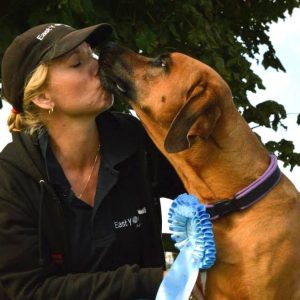 Still teaching hundreds of students each year throughout the UK in person.
Father to our wonderful Chi (who's fast getting ready to fill his shoes)
Still competing (and winning) at agility.
Still inspiring me to do what I do.
My workmate, soul-mate, best friend and my reason for getting up in the morning.
I know you all think your dog is the best in the world, and that's just how it should be, but I'm sure you'll help me raise a glass of birthday cheer to our special lad.
HAPPY BIRTHDAY AXL – you're a star xxx