As we have now all been instructed to minimise travel and distance ourselves as much as possible, we will no longer be able to get together IN PERSON at the venues we had planned BUT to get around the problem of social isolation, we are switching ALL our sessions to teaching remotely, via a live webinar link.  Everything will be pretty much the same as it would if I were with you in person – but you'll be able to do the course in your PJs with no bra or makeup this time if the fancy takes you!!!! (fellas, that includes you too).  Certificates and course notes will be posted to you after the event to keep your CPD requirements up to date.
If you are going to access the training via your laptop or PC, then please make sure you have Google Chrome installed as the software will not run on other browsers.  If you are going to watch the session from your tablet or mobile device, then please make sure you have already downloaded the 8×8 Video Meetings app to your device.
The session will be open to join 30 MINUTES before it is due to start to enable everybody to get to grips with the tech so we can still start on time.  If you have any questions before hand or on the day, please do give me a call or text on 07946 208817.
If you have booked for more than one person, please let me know the names of the people who will be attending so that I can have the certificates etc organised for them.
WHEN YOU BOOK, YOU WILL THEN RECEIVE AN EMAIL WITH THE LINK YOU NEED TO ACCESS THE SESSION.
Best wishes and stay safe
Kerry Rhodes
—————————————————————————————————————————————————————————–
Our next session is sure to be fun,  lively and incredibly effective at getting the important first aid information across that could well save the life of your furry companion.
Rhodes 2 Safety have been ranked as the UK's Number 1 for canine first aid training in the both the 2017 and 2018 Business Excellence Awards as well as the Winner of the Outstanding Training Provider of the Year award, 2017 and a finalist in the 2019 Animal Star Awards, so you know the information and service you get from us will be second-to-none.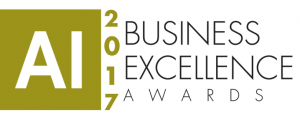 Everybody is welcome from Students through to Professional Groomers, Pet Sitters, Dog Trainers, Security Guards, Hobbyists and members of the General Public.  We deal with shock, bleeding, choking, bites, road traffic accidents as well as the big topics of CPR and Artificial Respiration
Each student will receive a certificate of attendance valid for three years as well as full course notes re-capping the session to keep.  This way, note-taking throughout the session is unnecessary but we are more than happy for students to take screen shots or photos throughout should they feel this will  help their learning experience. For students attending as part of their vocational studies, the course generates 3 CPD points.
.
On the website in the SHOP section, you will find all of the products that are mentioned throughout the session, should you wish to purchase anything (including our best-selling Dog's Blogs book, bandages, first aid kits, vet wrap, tick pickers etc).  Tickets do go very quickly so if you would like to secure your place, please click the link below.
(Spaces are paid for in full, in advance, and sadly are non-refundable if cancelled with less than two weeks notice.)
Why not come and join us?