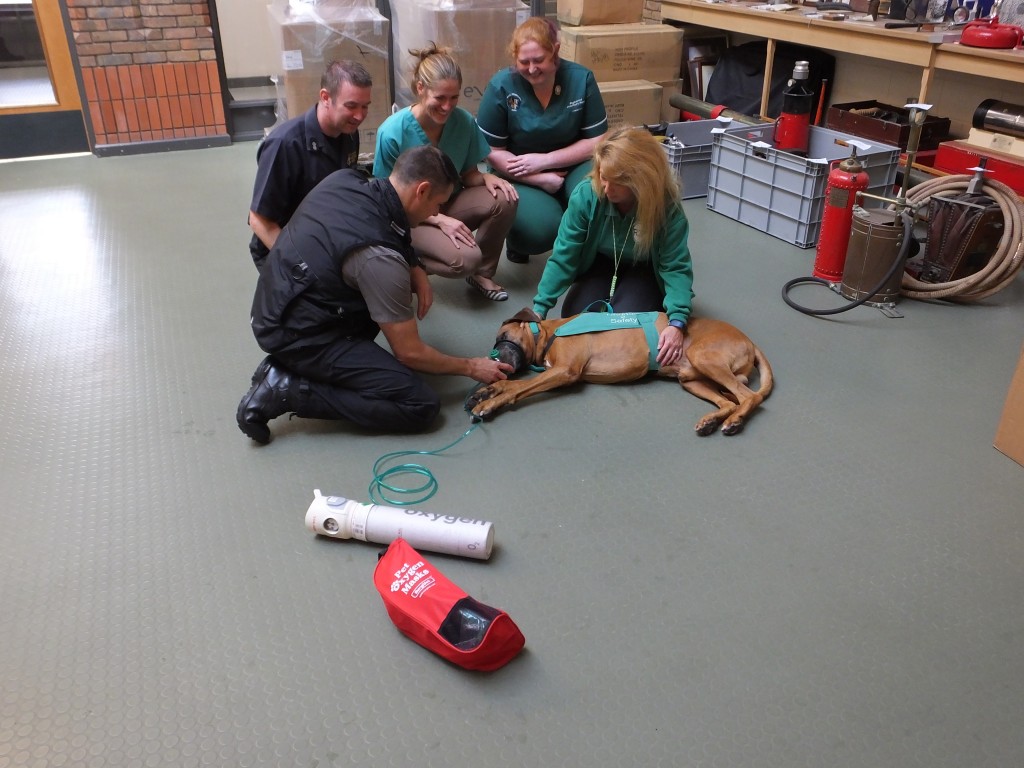 We are delighted that together with the Peel Veterinary Group and K9 Investigation Dogs, we have been able to fund pet oxygen masks to the brilliant team at Humberside Fire and Rescue Service.  The addition of these valuable bits of kit will mean the difference of life and death for those animals caught up in fires in our region.
Up to now, any animal finding themselves suffering with smoke inhalation or the effects of fire have only been able to be treated with a human face mask.  Obviously, a human face mask is in no way appropriate for an animal and much of the oxygen was often lost or not directed where it needed to be.
With the addition of these brilliant purpose-designed masks (available in small, medium and large), Humberside Fire and Rescue and K9 Investigation Dogs will now be able to give the same level of fantastic care to our furry friends as they do to humans.  The masks are suitable for very small dogs, cats, kittens and puppies all the way through to large breeds too – in the picture above you can see Axl our Rhodes 2 Safety Rhodesian Ridgeback trying out the large size oxygen mask …. like a pro 😉
Donations were collated by the team at "Smokey Paws", a charity organisation set up with the aim of getting as many oxygen masks as possible on to Fire Appliances around the country.  They are, of course, always looking for funding so that more of these life-saving masks can be provided, so if you feel you would like to get involved, please check out Smokey Paws here:  Smokey Paws
Below you can see the day we all met up for the first time and came together as a Team.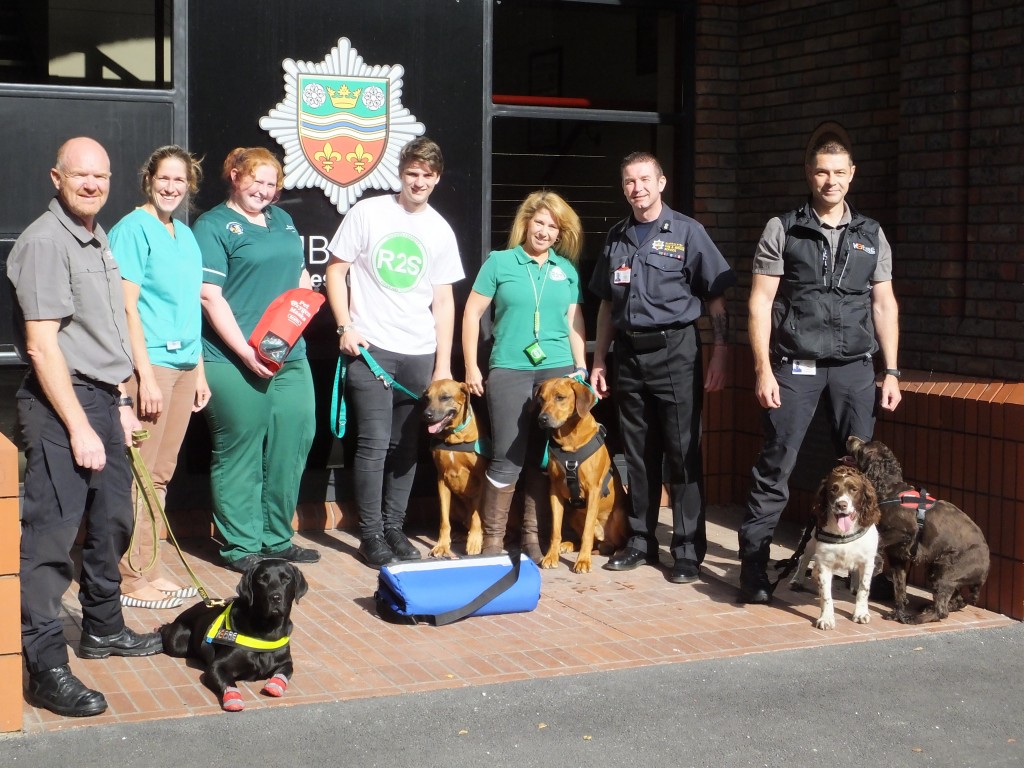 You can see the write up from the Humberside Fire & Rescue Service site here:
http://www.humbersidefire.gov.uk/newsroom/news/improving-our-pets-safety