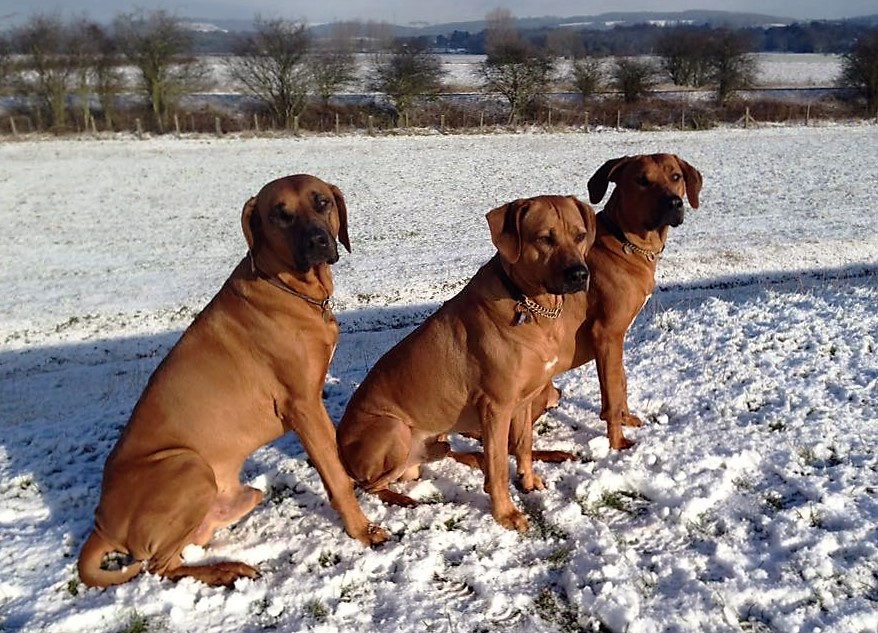 Cold Burns:  There are 5 main categories of burn that we need to be aware of, not just the ones caused by flames or hot cups of tea and in fact, some burns are caused by the opposite of heat!  The 5 include:
Hot
Cold
Chemical
Friction
Electrical
As we in the UK are currently moving towards our colder part of the year, in the previous blog we discussed how best to avoid burns arising from cold/icy surfaces and also chemical burns such as those derived from salt gritting.  Today, we need to look at what you should do if your dog is unlucky enough to develop an ice burn.
A burn occurs when skin comes into contact with a surface significantly hotter or colder than that of the body temperature.  Extreme cold such as that experienced by a dog's paws when walking on packed ice or deep snow as the paws are pressed down by the dog's body weight, can cause damage to the skin and underlying tissues. The heat in the paws is transferred to the colder surface, taking it away from the body tissue.
The dog may experience symptoms of burning, pins and needles or itchiness, causing them to chew at their feet or do "zoomies" around the carpet to try to scratch them and ease the itching sensation.  The tissue may appear white, blistered or even open and bleeding if the surface of the pad has been burnt away and torn off as it has stuck to the ice beneath.  The pads may be numb in the area where they are very cold and it might be that the dog is unaware of the damage.
Obviously, if you know your walk will be particularly involving lots of snow and ice, then prevention could be better than the cure for example using boots to protect the pads or simply slathering on a good protective barrier such as Musher's paw wax.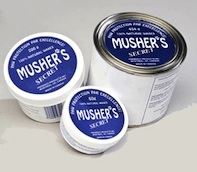 As soon as you notice that your dog has an ice burn, immediate and appropriate treatment is absolutely essential.
Take the dog indoors as soon as possible or at the very least try to seek shelter if you are unable to get home immediately.
Watch for other signs of hypothermia such as shivering, stiffness, pale gums, anxiety, disorientation or collapse and keep the dog warm with layers of blankets, jackets etc.  Do not immerse the dog in hot water to warm him as this may very well send him into shock as his blood tries to make it's way to the extremities of his body and in doing so, moves away from his brain and vital organs.
If you are unable to get home, wrap the affected areas using sterile dressings ensuring that you have removed any "snowballs" from between the toes. (A great tip for breeds with hair between the pads and toes or feathers up their legs is to spray the fur with baby oil before your walk which will prevent the snow/ice from sticking to the fur.  Ive also heard of people using Mane and Tail condition to really good effect too)
We need to warm the area immediately which can be done by immersing the affected paws in warm water.  It is VERY IMPORTANT to ensure that the water is just tepid to begin with, such as you would use for a newborn baby.  Anything other than JUST warm will feel burning hot to the dog and cause further damage.
Once the paw begins to warm through, you may start to add small quantities of hotter water and bring up the water temperature gradually.
Once the temperature has risen, it should ideally be maintained at around 104 to 108 degrees F and as the warmth of the water transfers to the pad, the wound will begin to heal (in exactly the opposite way that using cold water to a hot burn will stop the cooking process and heal the area).
Please remember that as you warm the paw, itchiness, a burning/pins and needles sensation and even swelling may occur so it is vital not to proceed with the warming procedure too quickly.
Telephone your vet and ask for advice and guidance.  It might be that your dog will need an appointment to be seen by a professional if the size of the burn is extensive, if the damage is deep or if your dog is very young, old or frail.
If the wounds are not extensive, keep them moisturised with Sudocreme, Alovera or Manuka Honey to encourage them to heal. Keep the area covered, clean and waterproof when the dog goes out for toilet breaks until the surface has begun to heal.
There are homeopathic remedies which can also help including Arnica and Colloidal Silver (see earlier blog)