This session, which will take place in Habrough Village Hall, is sure to be fun, lively and incredibly effective at getting the important first aid information across that could well save the life of your furry companion.  We are inviting both dog professionals and members of the public alike, as this course is equally well suited to either participant.
DIRECTIONS: Station Road is a long road through Habrough so please refer to the map below.  The Hall is marked as the red blob.  There is a sign on the road that says Village Hall.  It's almost under the Flyover.  If using Google Maps, you are better off typing in Habrough Train Station and then using the map below to find the hall.
WHAT 3 WORDS: ///defrost.outbursts.singers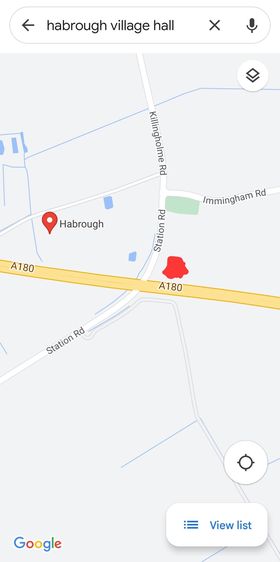 .
We deal with shock, bleeding, choking, bites, road traffic accidents as well as the big topics of CPR and Artificial Respiration and much more
.
Students DO NOT bring their dogs, but I will have one or two of my Ridgebacks with me for demonstration purposes – both always readily available to dispense kisses and cuddles (whether you want one or not apparently!!)
.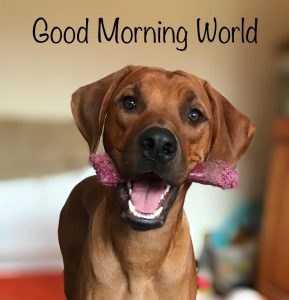 .
Each student will gain a certificate of attendance and full course notes to take away, so note taking throughout the session is unnecessary although we are more than happy for students to take their own notes, photographs of the dogs or anything that is put on the whiteboard during the day if they feel it will enhance their learning.
.
For students attending as part of their vocational studies, the course generates 3 CPD points.
.
During the bandaging section, I will demonstrate on one of my dogs.  It is vital that you practice on a human volunteer – a dog cannot give you any feedback about your skills so by doing it on a person, we can get their honest opinion once the bandage is complete. Human skin also reacts by changing colour and temperature if it is too tight and swells up, another indicator that is more difficult to see on a furry patient.
.
To practice on a toy would not give you any of this feedback and I would not be happy about anybody practising on a live animal until they are proficient.  I am, however, more than happy for our students to torture a human!  Wound dressings and vet wrap will be available to purchase at the end of the session should you require these for practice purposes or to beef up your first aid kit.
.
At the end of the session, all of the first aid products I use and discuss will be on sale too such as our Rhodes 2 Recovery book, bandages, vetwrap, first aid kits, moleskin, tick pickers etc should you need to add to your equipment list.  We happily accept both cash and card.
Tickets do go very quickly and there are strict limits on numbers, so if you would like to secure your place, please click the "Buy ticket" button below.
T's & C's
The price per person for this event is £50.  Spaces are paid for in full, in advance, via the "buy ticket" button below.  Sadly, tickets are non-refundable if cancelled with less than 2 clear weeks' notice.
Come and join us