Description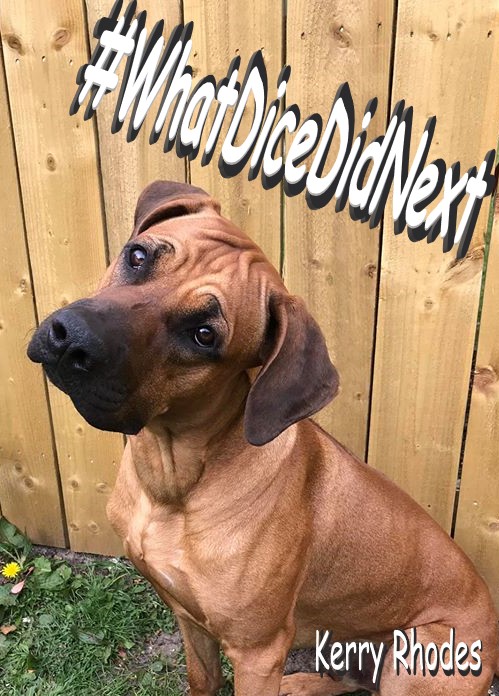 Wahoooo the time has come!  Dice's book "#WhatDiceDidNext" has officially been assigned it's own ISBN number, been approved at the printer's office and is now ready for pre-sale.  Three years in the making (I thank you all for your patience), it's finally now available to pre-order.
Dice's biography in real-time date order (taken from his Facebook entries), will undoubtedly make the very best Christmas stocking filler or birthday extra for any dog-lover's present.  If you love dogs and have a sense of humour, this page turner has your name on it.  If you're thinking of adding a Ridgeback to your family, then come along with us on some of the exploits that earned him his nickname, "The Fooligan", to see if you're made of the right stuff to tackle all that he'd throw at you.  If you're already owned by the best breed in the world, you'll be nodding your head sagely and feeling my pain on every page ….. it's kind of like Dumb and Dumber but with a fur coat!
If after reading the book you would like to meet our ginger lunatic in person, he's available for meets, greets and snogs on any of our practical Canine First Aid Courses throughout the UK.